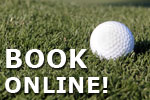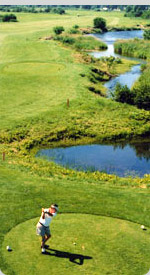 Riverbend Golf Club
VISIT US AT THE MONCTON GOLF SHOW - MARCH 23 & 24 - 9 to 5 daily


Still Available RIVERBEND SUMMER FUN PASS
4-18 Hole Greenfees
4-50% off Powercarts
2-Buy One Get One 18 Hole Greenfees
VALUE OF $300 for ONLY $99 plus tax

FOR MORE DETAILS CALL JILL AT 452-PARR (7277)

We are known and very proud of our friendly family like atmosphere with the most competitive rates in and around the City of Fredericton.


We are also proud of the growing success of our Business League which is held on Monday and Tuesday evening. We have over 70 teams and are continuing to expand. Call to get in on the fun.

We also cater to your group....big or small, we offer discounted rates for events and have a full menu for your meal choices.

Come join in the fun at Riverbend!